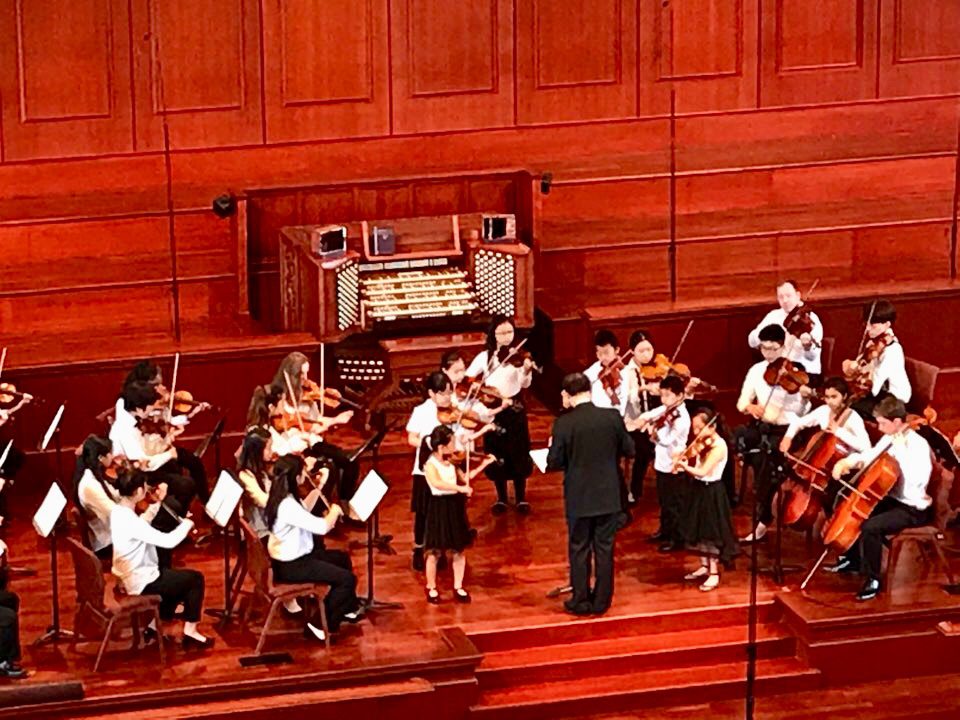 Congratulations to the following 28 WPMA students who were selected for the 2020 Georgia Music Education Association (GMEA) All-State Orchestras!
Of the 20 concertmaster, principal, and assistant principal positions available to violin, viola, and cello players, WPMA students won 7 of these positions!
And thank you to all the wonderful teachers who prepared these students for two rounds of live auditions!
Bravo tutti!
11th & 12th Grade Full Orchestra
1st Violin:
Eileen Liu
Darsha Krishnamurthi
2nd Violin:
Sophie Chan (Principal)
11th & 12th Grade String Orchestra
1st Violin:
Jinsol Shin (Concertmaster)
Kevin Chen
Rebecca Ho
Viola:
Kaci Xie (Assistant Principal)
9th & 10th Grade Full Orchestra
1st Violin:
Daniel Ng
Hermes Mejia
Isabella Lin
Angela Li
2nd Violin:
Joseph Nguyen
Abigail Kim
Brandon Lee
Viola:
Jihwan Shin
Cello:
Cal Walrath (Assistant Principal)
Kai Lee
9th & 10th Grade String Orchestra
1st Violin:
Jeremiah Jeong (Concertmaster)
Ani Vedartham
2nd Violin:
Roshni Krishnamurthi
Viola:
Nicholas Chang (Principal)
Jason Seo (Assistant Principal)
9th& 10th Grade Band
Clarinet:
Jay Chan
Middle School Orchestra
1st Violin:
Chloe Sun
Jordan Zheng
2nd Violin:
Angelina Lu
Ashley Chang
Audrey Sun
Cello:
Kevin Lee