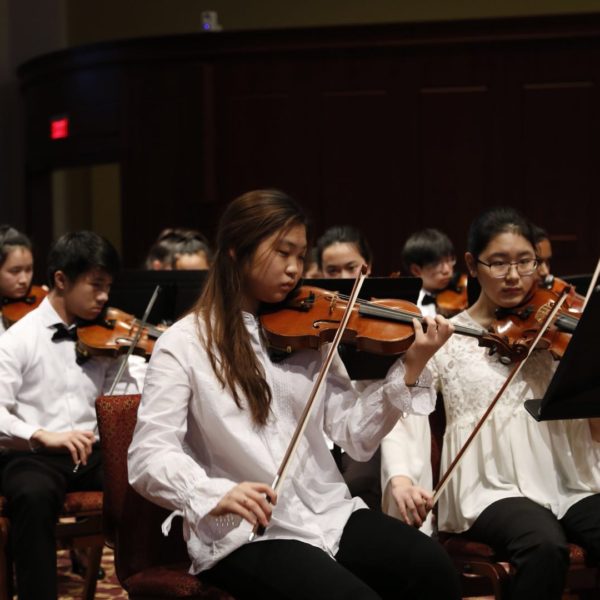 The William Pu Music Academy offers conservatory-like instruction with prestigious faculty, providing an opportunity for our students to thrive musically as they aspire to reach their highest potential.
The William Pu Music Academy accepts registrations for one-on-one lessons, Suzuki group lessons, music theory classes and sight-reading classes throughout the year. WPMA offers a high standard of private lessons on piano, violin, viola, cello, clarinet, flute, mandolin, saxophone, trumpet, and renowned Suzuki group lessons for youngsters and beginners. We teach all levels of students from K-12, as well as adults, who come from the greater North Fulton, Gwinnette and Atlanta metro region.
Private Lessons
A One-on-One lesson is the single most important service that William Pu Music Academy provides to our students. These private lessons conducted by some of the best teachers in Atlanta are truly amazing! Our private lessons are taught with the utmost professionalism. Our faculty always seek to inspire and encourage each student. The William Pu Music Academy teachers don't just teach the lessons, they embrace the entire process as a unique opportunity to develop a well-rounded student in all aspects of music. WPMA provides 30-minute (for under 6 years old), 45-minute and 60-minute music lessons on piano, violin, viola, cello, guitar, clarinet, flute, saxophone, mandolin, and  trumpet. Student is welcome to schedule a paid trial lesson with WPMA faculty. Please email Mr. Pu at william@wpmusicacademy.com for scheduling a trial lesson.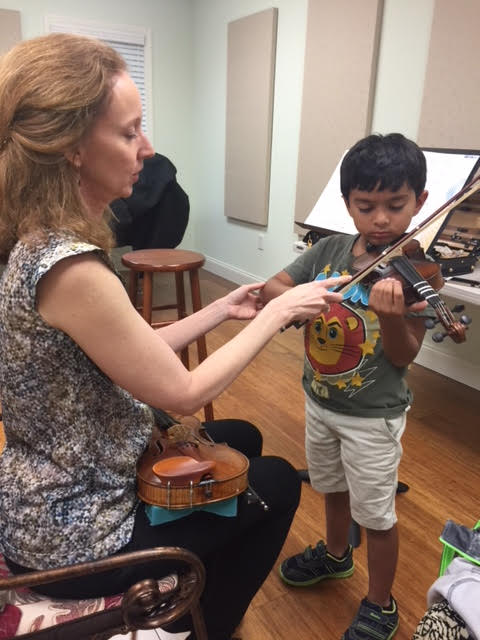 Suzuki Group Class
The William Pu Music Academy Suzuki Group Class program is conducted by the early childhood education specialists, Virginia Sloan, Patricia Stone and Elisa Street. Emphasis is on playing from a very young age, typically starting formal instruction from as young as 4 years old. Students receive both an individual lesson and 30-minute group class each week. This combination of private lessons and group classes lies at the heart of Dr. Suzuki's philosophy.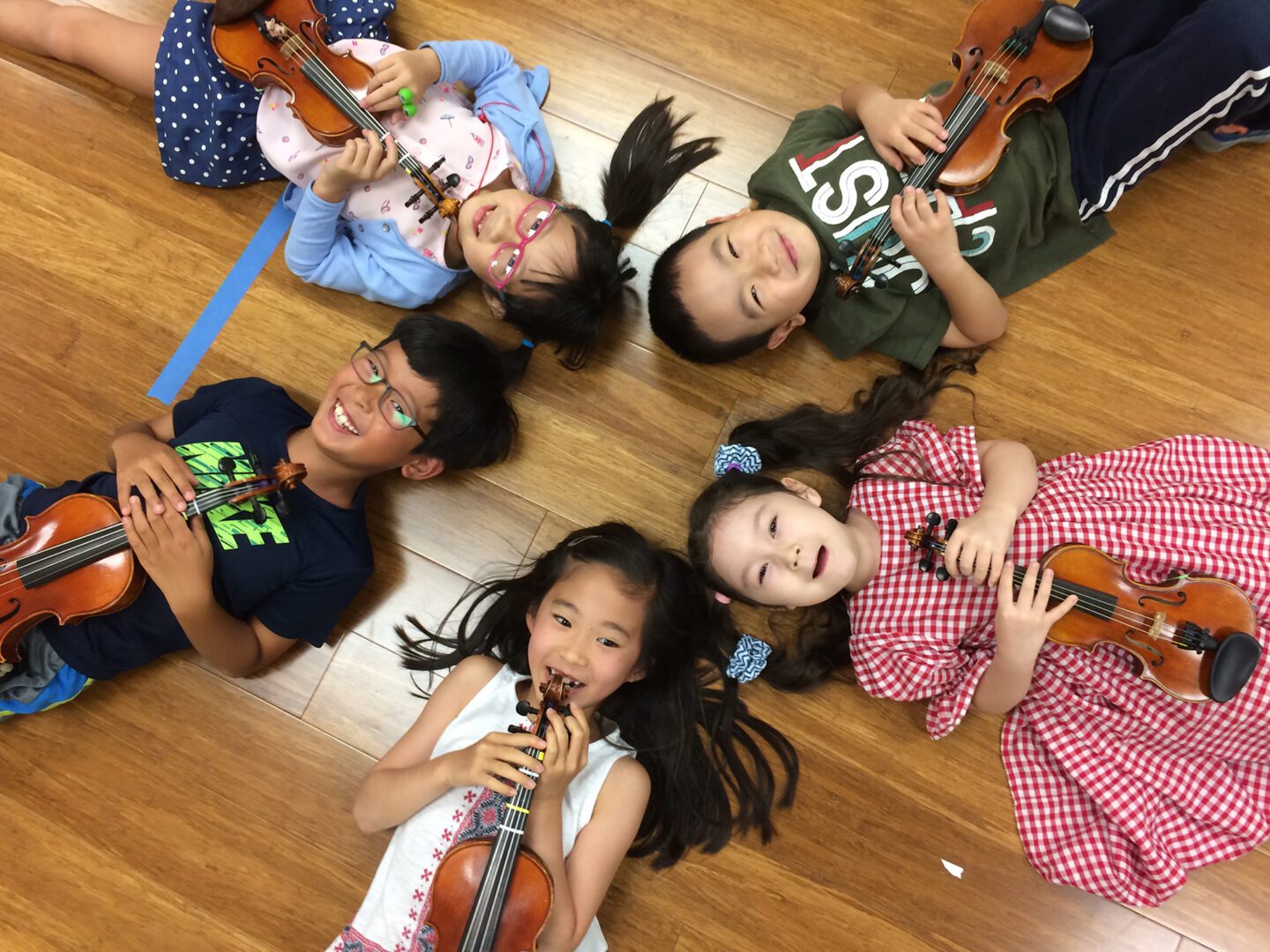 Chamber Music Class
William Pu Music Academy offers a Chamber Music Program to middle and high school students. WPMA believes that chamber music is an essential pedagogical tool for all music students, along with solo and orchestra playing. Chamber music not only teaches students how to deal with essential skills such as listening, matching, cueing, and balance but rehearsing chamber music requires students to develops clear, constructive and supportive communication skills. Interested students are assigned a chamber music group with whom they rehearse on a regular basis.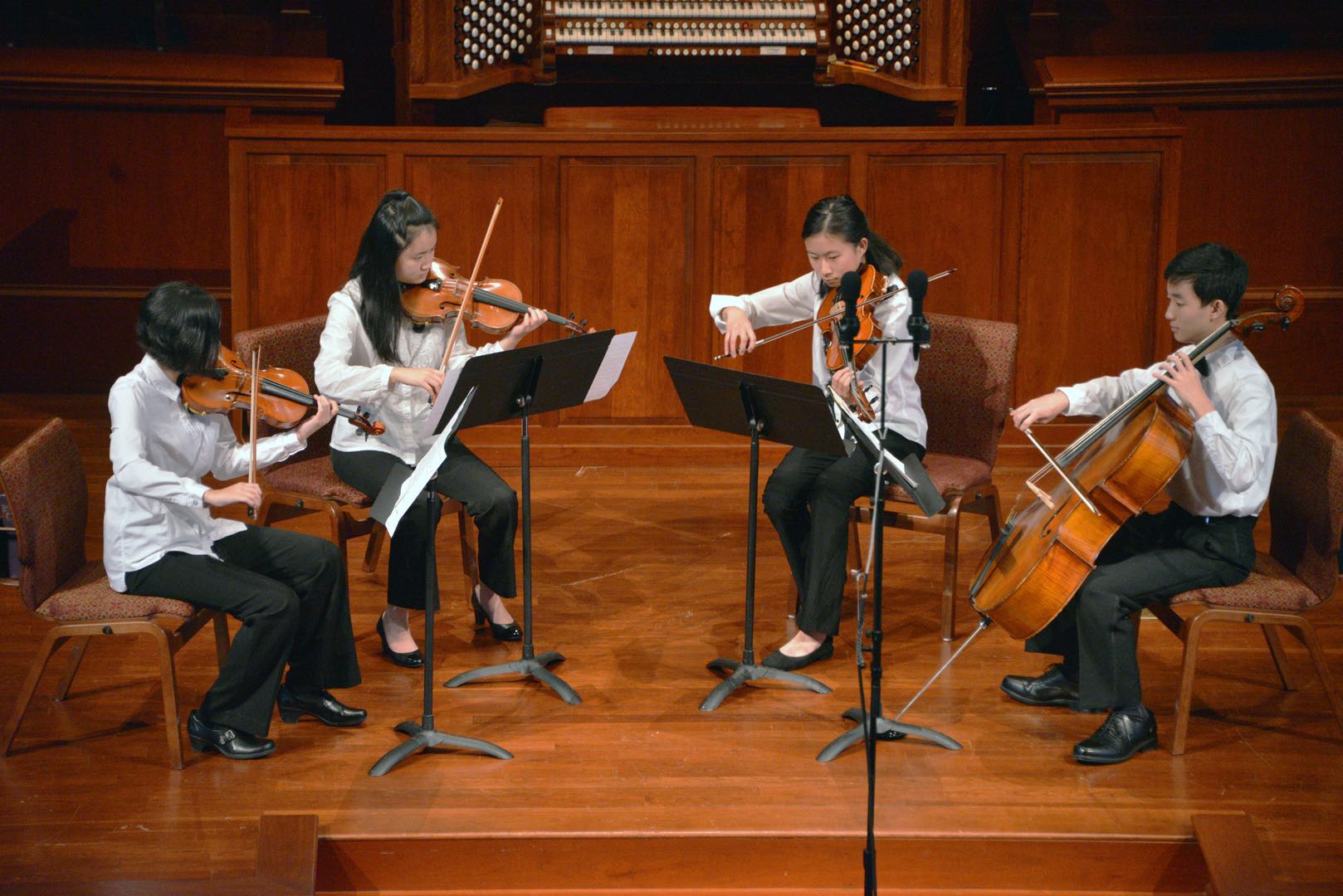 Music Theory Class
Music Theory classes are available for all levels. Classes will teach essential musicianship skills such as ear training, solfege, and harmonic analysis. Students who learn these skills in class will save valuable lesson time, so their private instructor can focus on technique and learning new music.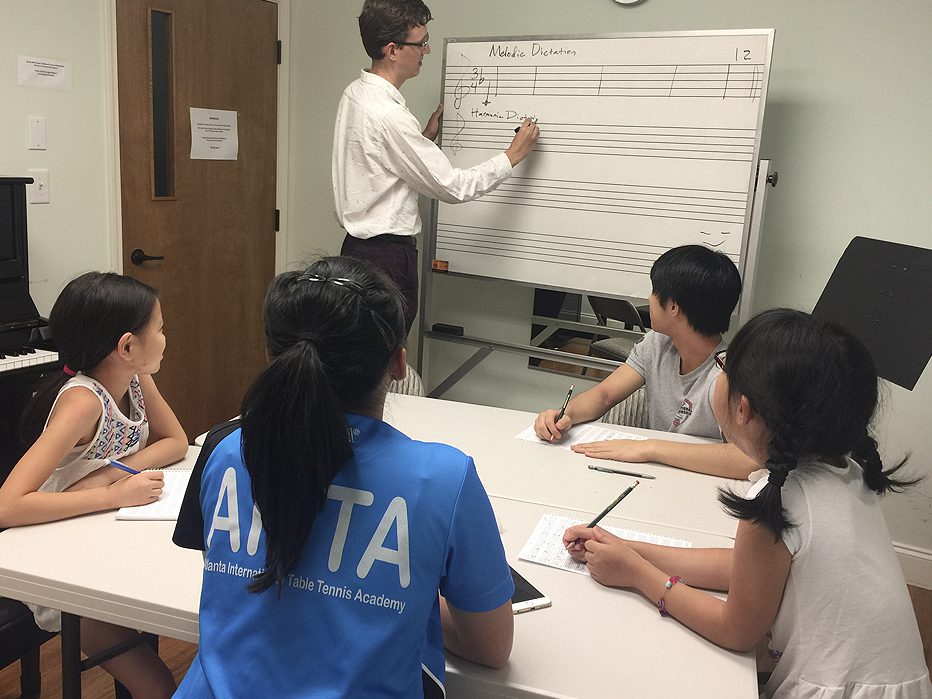 Sight-Reading Class
Sight-Reading music teacher spends time working on technique, musicality, and performance. Particularly with young students, teachers often find themselves spending a large portion of their lessons teaching basic musicianship, such as note-reading and rhythms. They can make the most of their time with their individual instructors, as well as dramatically increase the rate at which they sight-read, and therefore learn new music.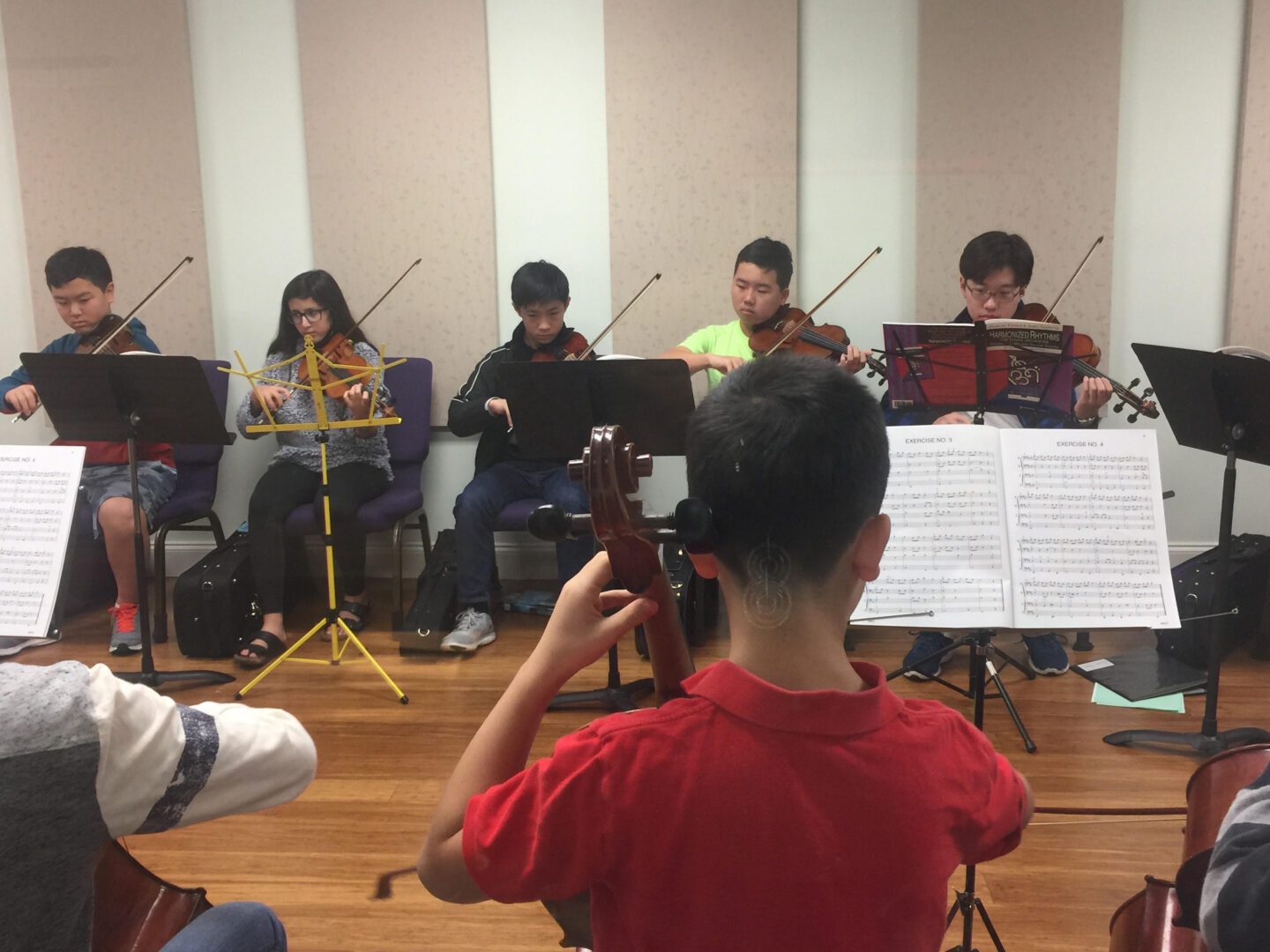 Additional News & Notes
The Academic Year
William Pu Music Academy opens entire round except FOUR weeks of Spring Break, Thanksgiving, Christmas and New Year Holidays. WPMA offers private lessons all year round.
Student Recital
The free monthly student recital is offered to WPMA students during the school year. WPMA encourages each student to sign up for the student recital at lease once a semester. These opportunities will enhance stage performance of WPMA students. Student recital is open to the public.
Master Class
A Master Class is a public lesson where someone who is an expert at music gives advice to a group of good students. In the effort of further providing our academy students the best music education, William Pu Music Academy invites teachers who have great reputations in the classical music field to our academy. The student usually performs a single piece which they have prepared, and the invited teacher will give them advice on how to play it and demonstrations of how to play certain passages, and admonitions of common technical errors. The value of the MasterClass setup is that all students can benefit from the invited teachers.
Registration, Liability Release, Policies and Procedure
There is a yearly non-refundable registration fee of $65 per student. For families with more than one student, the yearly non-refundable registration fee is $80 per family. The yearly registration fee is mandatory for both new and returning students. All registered students are agree to sign the liability release form and to abide the policies and procedure.
Music Lessons during Summer and Winter Break
We understand that most family have summer or winter break travel plane, however William Pu Music Academy strongly encourages our students to keep their regular weekly lesson schedule while they are not traveling in order to preserve or extend the progress that they made during the year. The group lesson, music theory and sight-reading classes are offered during the school year not summer or winter break.
Home School Program
William Pu Music Academy welcomes home school students! We offers different kinds of daytime music lessons especially for the home school family! Please contact Mr. Pu at 404.518.8891 or william@wpmusicacademy.com for more detailed information.