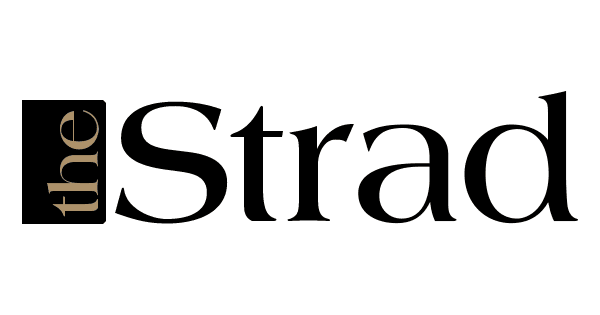 The Strad is one of the top magazines in the world focused upon string instruments and the musicians who play them. Recently they published this set of 10 suggestions by violinist Esther Yoo to help maintain the motivation to practice during quarantine lockdown. We encourage all WPMA students and families, whether string players or pianists or wind players, to take advantage of these great suggestions! You can view the original article here.
ROUTINE: Being sequestered at home for days on end can make us forget how valuable twenty-four hours are! Plan your day by listing out how would like to spend your day and what you would like to achieve. Scheduling a fixed time slot(s) to practice, preferably the same time frame every day, will help keep you on track and make a habit of practising for the desired amount of time every day.
EXPLORE: Now's the time to finally learn that piece of music you've always wanted to play but have never had the time to! Enjoy discovering new works without the usual stress of having to prepare it by a certain time and also use this opportunity to dig deeper into the history of the piece and composer.
GOALS:  We generally have clear goals in mind when we're busy but it's equally important to continue fueling our ambitions even when work is a bit stagnant. Create daily and weekly short term goals (ie, what you want to practice, rehearse, record) as well as longer monthly goals (ie. a new piece you want to learn, organizing an online concert) so that you don't lose sight of what you're working towards.
PURPOSE: Refresh your artistic purposes. Take a step back and ask yourself questions such as 'What's my purpose of practising?', 'What am I trying to improve?', 'What am I preparing for?', 'What kind of artist am I?'
INNOVATE: This unexpected freedom of time enables us to really take our time to reflect and think outside the box. Re-evaluate your playing, your ideas and outlooks about music, experiment with new techniques and musical ideas, allow yourself the liberty of exercising the trial and error method without the usual time constraints.
INSPIRATION: Restriction of movement, disconnect from concert halls and fellow musicians can make our beloved musical world feel distant and solitary. Stay inspired by watching performance videos of your favourite artists, listen to music, read, watch movies, go for long walks in nature if you can!
PERFORMANCE: It is essential that we continue to maintain and enhance the performance aspect of music making. Make time to run through pieces for yourself whilst envisioning the performance atmosphere (maybe even dress up for the occasion!), put on a performance for your family at home, ask your friends to be virtual audience members, film yourself… anything to keep in touch with your performing-self!
TEAM UP: Team up with a friend as your practice buddy! Listen to each other, share your goals and establish some common ones. You could even learn a new piece together, work on a duet or prepare for a virtual performance together!
CONNECT: Under usual circumstances, many of us gain much inspiration from the musical and personal interactions we experience with fellow musicians. Stay connected with your musical friends and colleagues and just talk! Find out how they're handling the current situation, share new ideas and reflections with each other, spread the much needed moral support!
INDIVIDUALITY: Although this is a piece about motivating practice, I think it's also important to keep in mind that there's no right or wrong way of using this time. Everyone is experiencing their own struggles and emotional hardships and there's no singular way of making the most of this situation. Retract yourself from autopilot, refrain from following trends and listen to your personal needs instead. It's the perfect moment to think for yourself.