William Pu Music Academy is thrilled to welcome Clara Vargas (flute/oboe), Weiru Sheng (violin), Erdong Li (guitar) and Clark Carruth (chamber music/viola) to join the excellent WPMA faculty!
A native of Georgia, Clara Vargas began her musical studies with the piano at the age of 6. After a decade on the piano, she decided she would dedicate her focus on becoming a multi instrumentalist as she began to show a passion and great curiosity for mastering new instruments. Her curiosity, paired with talent, hard work, and support from her mentors have all been essential in her success as a musician and have contributed to her eclectic experiences as a performer. She currently resides in the Atlanta area.As a teacher, Clara has almost a decade of experience with beginning students through college. Her students have been honored in participating in regional bands, honor bands and regional youth orchestras, summer festivals, as well as students attending college on music scholarships. Click here to continue read more about Ms. Vargas …
Weiru Sheng, is a soloist, chamber musician, teacher and holds a master degree from the Schwob School of Music, Columbus State University under Prof. Sergiu Schwartz. Weiru was named the second prize of the 2017 Regional (Southern) MTNA Artist String Division and second prize of 2017 LaGrange Symphony Orchestra concerto competition. Other rewards include Winner -2016 Georgia MTNA Artist String Division 2015 Atlanta Music Club Scholarship Competition, 2nd prize – 2015 Georgia MTNA Artist String Division, Winner – 2014 Georgia MTNA Artist String Division, Winner – Schowb School of Music Concerto Competition in 2013 with the Prokoviev Violin Concerto No. 2. In 2012, Weiru was accepted by the Shanghai Conservatory School of Music. She has also won numerous competitions in China including 1st prize – Instrumental Competition of the Art Festival for middle and high school in the Zhejiang province, 1st prize – National Chamber Ensemble Competition in the Art Festival for middle and elementary school. Click here to read more about Ms. Sheng ..
Erdong Li is a very active virtuoso guitarist. He started playing guitar when he was 11 years old. He finished his Bachelor degree in the Central Conservatory of Music in China, and got his artist diploma and master degree in the Columbus State University with Dr.Andrew Zohn in the America. Erdong has gotten several prize in many international and national competitions. He took second prize in the youth group of Seoul International Guitar Festival, and 2nd place in division 1 of the Troy University Guitar Festival, 3rd place in division 1 of the Southern Guitar Competition. And He was in the final round of the CSU concerto competition. Also he is playing in the W.E. Duo with the virtuoso violinist Weiru Sheng. They took the 1st prize in the ensemble division of the Southern Guitar Festival. And they have been touring in China during the summer. Click here to read more about Mr. Li's …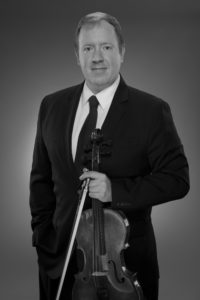 Violist Clark Carruth's enthusiasm for chamber music has shaped his musical career. From 2008 to 2016 he performed with the Chicago-based chamber group Fifth House Ensemble. While with Fifth House, Clark played dozens of concerts each year, with venue highlights including Ravinia Festival's Bennett Gordon Hall, the Detroit Symphony Orchestra's Mix @ The Max chamber series, New England Conservatory of Music, Indiana University's Jacobs School of Music, Yale University's School of Music, and the University of Texas's Butler School of Music.Recording credits include Fifth House Ensemble's Excelsior album, produced by multi-Grammy Award winner Judith Sherman and released on Cedille Records, and Nedudim, a collaborative album between Fifth House Ensemble and Baladino, produced by multi-Grammy Award winner Steve Rodby and also released on Cedille Records. Clark's live broadcast credits include twelve performances on Chicago's 98.7 WFMT and three appearances on Chicago's WGN-TV Channel 9.Click here to read more about Mr. Carruth …